Carolinas Air Pollution Control Association Conference October 24-26 in Myrtle Beach SC
July 24, 2018 / News
Environmental Supply Inc. invites you to stop by booth 18 at the Fall CAPCA Conference on October 24th-26th, 2018 in Myrtle Beach SC. Preview our HG-324K Automated Mercury Sampler and discuss how ESC can provide the perfect M5, or Mercury solution for you.
For more information email: esc@environsupply.com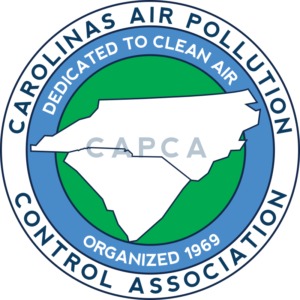 Carolinas Air Pollution Control Association Conference April 11-13 in Asheville NC
February 16, 2018 / News
Environmental Supply Inc. invites you to stop by our booth at the Spring CAPCA Conference on April 11-13, 2018 in Asheville, NC. Preview our HG-324K Automated Mercury Sampler and discuss how ESC can provide the perfect M5, or Mercury solution for you.
For more information email: esc@environsupply.com
ESC Improves Anti-Galling
November 24, 2014 / News
Environmental Supply Inc. has improved the anti-galling properties of their Method 17 filter holder. The Method 17 thimble filter holder retaining ring has been re-manufactured to now include the following:
A resin bonded coating
Additional corrosion protection and dry film lubrication
Improved Anti-galling and heat exposure properties
Stainless steel surfaces are subject to galling and lock-up when placed in higher heat applications. The improved surface coating and dry film lubrication insures the functionality and value of your filter holder apparatus without having to add additional external lubricants.
ESC Attends Trade Show in China
April 30, 2014 / News
ESC attendes a Beijing trade show for air quality in March 2014. ESC President, David Hendricks introduced the company and some of it's Isokinetic and Mercury products to China's industry leaders. Mr. Hendricks also welcomed ESC's Chinese distributor, Vince Shao.